Highlights:
See Stunning Santorini and Ancient Athens During a 2-Week Guided Tour of Greece
Soak up the best of the Greek Isles on this 2-week guided tour that starts in Athens. See the Temple of Olympian Zeus and Arch of Hadrian before ascending to Athens' most iconic landmark The Acropolis and its towering Parthenon, a temple built for the goddess Athena. Walk through the Lion Gate to the ruinous city of Mycenae, then meet the family of artisans behind a stunning pottery studio, who will show you their unique wares. Sail to Santorini for two sun-drenched days on the idyllic island, where you can unwind at clifftop restaurants or wander its cobblestone streets before settling in to watch one of the best sunsets on Earth. Get happily lost on the maze of walkways in white-washed Mykonos, and sun yourself on one of its dazzling beaches.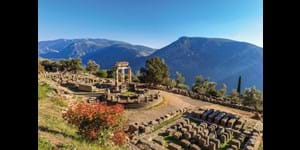 Mycenae Pottery Studio Visit with an Artist
Discover ancestral pottery methods at an artist's studio that preserves important skills and ancient traditions.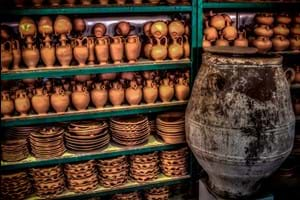 Olympia Cooking Demonstration
Chef Farije shares with you her passion for local ingredients and high quality products. Learn how to make moussaka and other regional dishes during a fun and immersive cooking demonstration.
Package Price:
Start from USD 5,350 per person
Click HERE to view the dates & prices