Highlights:
Set out From England on the Road Through Austria to Italy: A 12-Day, Expert Led Guided Tour
Take the road to Rome from the iconic West End of London, through the cobbled streets of Paris and across the Alps of Innsbruck, to the Italian capital. Journey through the vineyards of Burgundy and slip across the Swiss border for an indulgent Dine Around meal in Lucerne. Enjoy a feast of local delicacies at a selection of hand-picked restaurants, set along the beautiful lakeside vistas. Voyage across the Dolomites to Venice and bear witness to the ancient skill of glassblowing. Practiced by precious few, this almost extinct artform is led by local craftsmen, intent on keeping the fifteenth century tradition alive. In ancient Rome, enjoy exclusive fast track access to the Vatican Museums and see Michelangelo's masterpiece in the Sistine Chapel.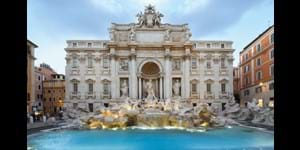 Meet a Ranger on Mount Stanserhorn
Embark on a spectacular journey to the summit of Mount Stanserhorn and appreciate unrivalled views of snow-capped peaks. Meet a Swiss ranger and learn about the local wildlife and flora over a conservation talk. Learn about the conservation of the local ecosystem and local fauna from a Swiss ranger. Hear about what it takes to preserve the wildlife throughout the year and in all weather. This experience advances UN Sustainable Development Goal 15: Life On Land. Alternatively, walk along beautiful scenic pathways for a chance to see native animals like marmots.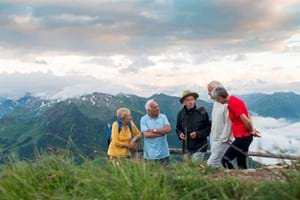 Venice Artisan Glassblowing Demonstration
Witness the ancient skill of glassblowing, now practised by precious few masters. Watch artisans create delicate works of art using rare traditional practices. The workshop's master craftsmen teach visitors about the traditional craft of glassblowing and its history which dates back to the 15th century. Every visit helps to support the workshop and the survival of this traditional craft. The workshop advances UN Sustainable Development Goal 11: Sustainable Cities and Communities.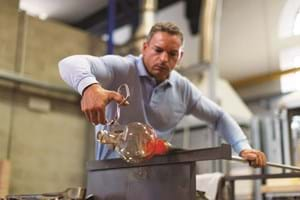 Vatican Visit with Priority Entry
Gain priority access into the Vatican Museums, witness the genius of Michelangelo in the Sistine Chapel and view the splendid dome of St. Peter's Basilica.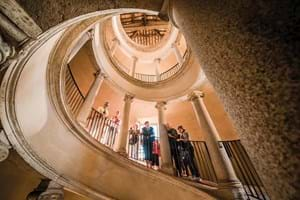 Package Price:
Start from USD 3,675 per person
Click HERE to view the dates & prices