Highlights:
See Sights From Venice to Rome During an Epic 8-Day Guided Tour of Italy
Travel from the shores of Venice to the ancient city of Rome on this 8-day guided tour of Italy. Begin your journey in Milan, where a festive feast — complete with decadent Italian wines — awaits you on the shores of Lake Como. In Venice, relax on a private boat as you pass by its iconic floating houses to St. Mark's Square, where you will see a gilded basilica anchoring the bustling piazza. Later, take a traditional gondola ride and sail through the canals as your Italian gondolier serenades you with songs. See the legendary Colosseum in Rome, then travel to the Vatican Museums, where a Local Expert will lead you through the papal art collection and to Michelangelo's Sistine Chapel. Dine in the Pope's garden, beneath the cupola of St. Peter's Basilica, and celebrate a fantastic trip.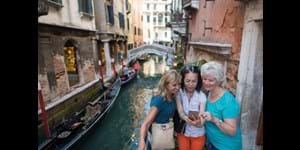 Venice Artisan Glassblowing Demonstration
Witness the ancient skill of glassblowing, now practised by precious few masters. Watch artisans create delicate works of art using rare traditional practices. The workshop's master craftsmen teach visitors about the traditional craft of glassblowing and its history which dates back to the 15th century. Every visit helps to support the workshop and the survival of this traditional craft. The workshop advances UN Sustainable Development Goal 11: Sustainable Cities and Communities.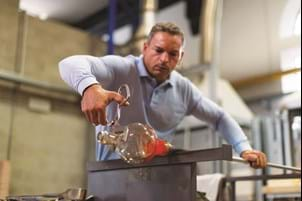 Vatican Visit with Priority Entry
Gain priority access into the Vatican Museums, witness the genius of Michelangelo in the Sistine Chapel and view the splendid dome of St. Peter's Basilica.
Package Price:
Start from USD 2,195 per person
Click HERE to view the dates & prices