Highlights:
Breathe in Italy, France & England's Rich Heritage on This Hand-Picked 16-Day Guided Tour
From London to Rome and onto Paris, this grand tour takes in Cinque Terre, abundant Florence sightseeing and a delectable Lucerne Dine Around evening. After speeding from London to Amsterdam aboard Eurostar, the perfect introduction to the Netherlands is a curated cruise through the canals led by local experts. Onwards in style into Germany, the Rhine's UNESCO world heritage sites give way to the golden city of Prague—where your local guide will lead you through the hilltop castle courtyards and the grandiose St Vitus Cathedral or through the Jewish Quarter. A tour of Italy serves up the gondola-filled canals of Venice and the opulence of Rome, before Swiss delights beckon in Lucerne. Paris dazzles last with a chance to shop the city's boutiques like a local and enjoy views of iconic sights, including Notre-Dame and the Louvre.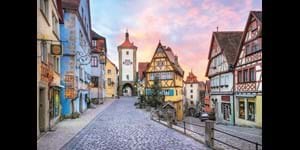 Venice Artisan Glassblowing Demonstration
Witness the ancient skill of glassblowing, now practised by precious few masters. Watch artisans create delicate works of art using rare traditional practices. The workshop's master craftsmen teach visitors about the traditional craft of glassblowing and its history which dates back to the 15th century. Every visit helps to support the workshop and the survival of this traditional craft. The workshop advances UN Sustainable Development Goal 11: Sustainable Cities and Communities.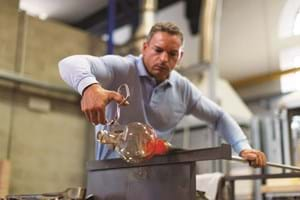 Meet a Ranger on Mount Stanserhorn
Embark on a spectacular journey to the summit of Mount Stanserhorn and appreciate unrivalled views of snow-capped peaks. Meet a Swiss ranger and learn about the local wildlife and flora over a conservation talk. Learn about the conservation of the local ecosystem and local fauna from a Swiss ranger. Hear about what it takes to preserve the wildlife throughout the year and in all weather. This experience advances UN Sustainable Development Goal 15: Life On Land. Alternatively, walk along beautiful scenic pathways for a chance to see native animals like marmots.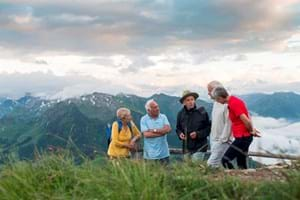 Vatican Visit with Fast-Tracked Entry
Gain priority access into the Vatican Museums and admire the famous Bramante Staircase. Witness the genius of Michelangelo in the Sistine Chapel and view the splendid dome of St. Peter's Basilica.
Package Price:
Start from USD 5,050 per person
Click HERE to view the dates & prices