Highlights:
From the Vatican to Venice: See the Best of Italy on this 10-Day Guided Tour
Italy's top highlights await you on this 10-day guided tour. Stop by the Colosseum in Rome before heading to the Vatican Museums, where a VIP dinner awaits. Here you will feast in the Pope's secret garden beneath the iconic dome of St. Peter's Basilica. In Florence, see Piazza della Signoria, an open-air art gallery where Renaissance masterpieces are housed. Join a Local Expert in Pisa for an informative tour of its infamous leaning tower, then stop at an organic farm in the Tuscan hills, where fields of vegetables give way to lines of olive trees, and you'll feast on an authentic Italian meal. In Venice, board a private boat that will whisk you past the city's ornate palaces and beneath its bridges to the marble arcades of Piazza San Marco.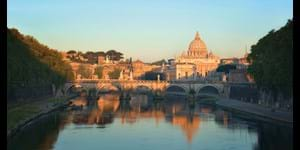 Venice Artisan Glassblowing Demonstration
Witness the ancient skill of glassblowing, now practised by precious few masters. Watch artisans create delicate works of art using rare traditional practices. The workshop's master craftsmen teach visitors about the traditional craft of glassblowing and its history which dates back to the 15th century. Every visit helps to support the workshop and the survival of this traditional craft. The workshop advances UN Sustainable Development Goal 11: Sustainable Cities and Communities.
Vatican Visit with Priority Entry
Gain priority access into the Vatican Museums, witness the genius of Michelangelo in the Sistine Chapel and view the splendid dome of St. Peter's Basilica.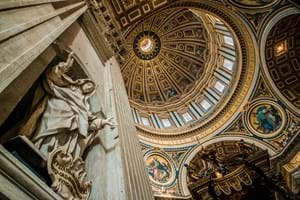 Package Price:
Start from USD 2,998 per person
Click HERE to view the dates & prices