Highlights:
Explore Scotland's Highlands, Islands and Culture Capitals on This 9-Day Guided Tour
Set foot on the stomping grounds of the Military Tattoo in Edinburgh, see the grand Georgian architecture of Glasgow and sail across the sea to the Isle of Skye—the most beautiful island of the Inner Hebrides. Join Local Experts on this grand Gaelic tour as you pass Britain's northernmost point at John O'Groats and board a ferry to the Orkney Islands. Enjoy a quieter pace of life on these tranquil isles as you explore the 5000-year-old village of Skara Brae and the mysterious Ring of Brodgar. In Wick, whet your whistle with a wee dram of whisky at the Old Pulteney Distillery or visit the fascinating Heritage Museum on this Insight Choice. After exploring the charming cobbled streets of St. Andrews, take afternoon tea at Blair Castle—the historic home of the Atholl family for over seven centuries.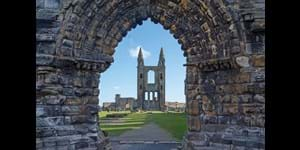 Discover Wick's Heritage on a Visit to the Wick Heritage Museum
Visit the highly rated Wick Heritage Museum to gain a full picture of this once thriving fishing community and how your visit helps keep the story of this town alive. The Wick Society is committed to preserving and promoting Wick's proud heritage for the inspiration of future generations. They collect, collate and display the many artefacts that tell the history of Wick and their community ethos is one of welcome and sharing. Wick Heritage Museum advances UN Sustainable Development Goal 11: Sustainable Cities & Communities.  Alternatively, visit the Old Pulteney Distillery to taste a wee dram of whisky.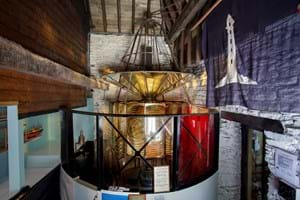 Meet a Ranger to Learn about Conservation in Glencoe
Join a ranger in the spectacular Valley of Glencoe, learn about the protection of this rare ecosystem and the important work reintroducing lost indigenous species to its flora and fauna. The Natural Reserve carries out important scientific research and conversation initiatives to protect the fragile biodiversity including rare alpine flowers, mosses, mountain hares, red deer and birdlife such as golden eagles. This experience advances UN Sustainable Development Goal 15: Life on Land.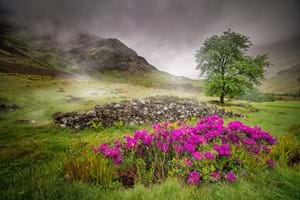 Discover Orkney Isles with a Local
Cruise to the windswept Orkney Islands on a full day guided journey. Come face-to-face with relics spanning human history, from pagan stone circles to reminders of wartime tragedy. Join a Local Expert for a fascinating journey into the history of this remote part of the world.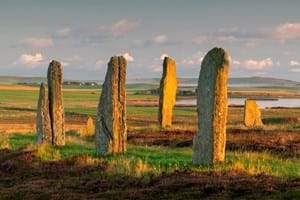 Package Price:
Start from USD 3,095 per person
Click HERE to view the dates & prices