Highlights:
Go Behind the Scenes of Italy's Greatest Places During This 9-Day Guided Tour
Food and fun abound in this 9-day guided tour through Italy. Puglia is a paradise for wine lovers. Here, you will indulge in the region's most robust reds with an expert vintner before you are welcomed to a local family's home in Alberobello for an intimate orecchiette pasta dinner. Board a hydrofoil to zip across the Gulf of Naples to the rocky, sun-drenched island of Capri. Here you can join Local Expert for a tour of Augustus Gardens or take a rousing walk along its narrow, cobblestone alleyways with your Travel Director and sample local specialties like limoncello. In Pompeii, join a Local Expert for a walk through the ruins left behind by the eruptions of Mount Vesuvius in 79 A.D. And in Rome, celebrate a fantastic trip with a once-in-a-lifetime experience: a private operetta performed during a feast of Italian specialties and wine.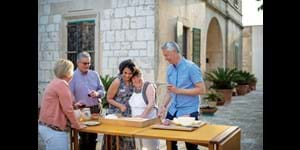 Participate in the Wonder Grottole Project
Participate in the fascinating Wonder Grottole project. This regeneration initiative works to rehabilitate the abandoned historic centre and preserves traditional village life.
Meet Locals in Grottole for a Wine Tasting and Village Tour
Meet Silvio and Michela for a wine tasting, light lunch and a tour of the village.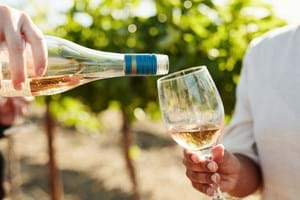 Package Price:
Start from USD 2,325 per person
Click HERE to view the dates & prices