Highlights:
Step Back in Time During a 9-Day Spain and Portugal Guided Tour including Ancient Sites
From walking the cobblestone streets of a former Roman colony to tasting a decadent 'Pasteis de Nata' tart made from a 200-year-old secret recipe, this 9-day guided tour allows you to embrace the best of old-world Spain and Portugal. Listen as metal sizzles in a master artisan's hands as he teaches you the craft of Damascene. In Granada, wander the fragrant and arabesque gardens of the Alhambra Palace. Learn the art of flamenco dancing, stomping your feet to the sounds of an acoustic guitar, in a private lesson with professionals in Seville. Then, cross the Portuguese border to scale a 16th-century fortress in Lisbon and visit Fátima, Portugal's most holy site. Finally, raise a glass and say ¡salud! to these ancient wonders during a celebration feast in Madrid.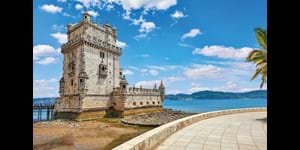 Discover Flamenco at the Cristina Heeren Foundation Seville
The Cristina Heeren Foundation aims to promote the teaching and conservation of flamenco and is a beneficiary of a TreadRight Foundation grant. Meet the students of the foundation, learn some basic flamenco steps, and then feel the passion as they perform an emotional show. The school enables students access to cultural education that otherwise may not have occurred. TreadRights sponsorship has helped students to complete their studies in advanced guitar, singing and dance. As students complete their training, they will carry on and safeguard the traditional flamenco dance, contributing to the protection of Andalusia and Spain's cultural heritage. The Cristina Heeren Foundation advances UN Sustainable Development Goal 4: Quality Education and UN Sustainable Development Goal 11: Sustainable Cities and Communities.
Meet an Artisan for a Damascene Workshop in Toledo
At a Damascene workshop, meet a master artisan for a personal insight into this ancient craft. Witness firsthand their precision as they inlay gold and silver into iron, using a chisel and a hammer.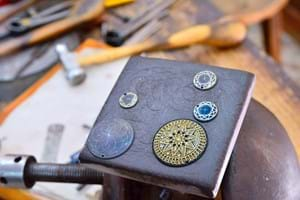 Alhambra Palace in Granada
Visit the famous Alhambra Palace and Generalife Gardens. While others wait in line, you'll be exploring accompanied by a Local Expert, keen to share insights into this Moorish landmark.
Package Price:
Start from USD 2,050 per person
Click HERE to view the dates & prices