Highlights:
Experience the Alaskan Way of Life During a 1-Week Guided Tour in the U.S.
Explore the wild and wonderful Alaskan wilderness during this 1-week guided tour. Begin your adventure in Anchorage with a sweet treat: Taste agutak — Inuit Ice Cream — after an exclusive demonstration by Alaska's Indigenous people at the Alaska Native Heritage Center. Board a jet boat for a tour along the Chulitna River to a trapper's cabin, where you will learn about the lifestyle of hunting and trapping in the state. Ride along the world-famous, glass-domed Alaskan Railroad toward Denali National Park, where the country's tallest peak, Mount McKinley, will greet you. Meet the champion dog team of a four-time Iditarod winner and allow him to regale you with tales of the 1,049-mile dogsled race over lunch at his home. From Whittier, take a 100-mile boat tour of Prince William Sound and the see the glaciers of College Fjord.
Visit the Alaska Native Heritage Center and Join an Exclusive Agutak Presentation
Enjoy an exclusive Agutak (Inuit ice cream) making demonstration during a visit to the renowned Alaska Native Heritage Center. Learn how this culinary treat establishes a link to the past, inspires a sense of pride and spurs a dialogue about an ancient people's remarkable ability to survive.

Visit a Local Farm in Matanuska Valley
This afternoon, depart Anchorage and travel through the fertile Matanuska Valley making a stop at a local farm to see how the long summer days and glacial silt create the perfect environment for growing GIANT award- winning vegetables and flowers. Even through the growing season is months shorter than the rest of the country, Alaska's farmers grow some of the largest vegetables in the world. The photosynthetic boost also makes the produce sweeter – a fascinating and insightful experience that shows a different side of Alaska.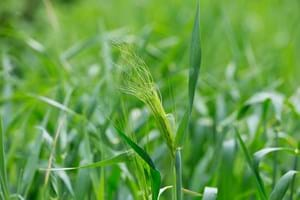 Package Price:
Start from USD 3,600 per person
Click HERE to view the dates & prices