Highlights:
Experience the National Treasures of Peru, Argentina & Brazil Firsthand: A 23-Day Guided Tour
Set out on the grandest of South American tours as you discover Lima, the City of the Kings, explore the salt pans of the Sacred Valley and see the mysterious Machu Picchu up close, with an expert-led tour of the lost city before it opens to the crowds. Cruise Lake Titicaca to the Uros Floating Islands, where locals collect reeds to create their floating homes and pause in the Casablanca Valley for a wine tasting at the boutique Kingston Family Winery. In Buenos Aires, take in the balcony made famous by the former First Lady of Argentina, Eva Peron, and adventure onwards to the thundering cascades of Iguassu Falls. Across the Brazilian border in Rio de Janeiro, dial down the pace with cocktails on Copacabana Beach and dinner at the esteemed and century-old Confeitaria Colombo.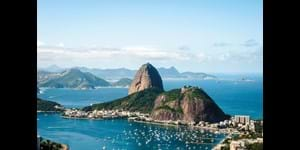 Meet Dr. Canseco
Meet Dr. Canseco today and visit his beautiful home to hear about his family's history and his successful political and philanthropic career. Dr. Canseco comes from a long lineage of Peruvian politicians and has started his own political party in Peru, in which he ran for president. He also owns Quinoa farms in the highlands of Peru, which he uses as a part of his social programme to support local indigenous farmers.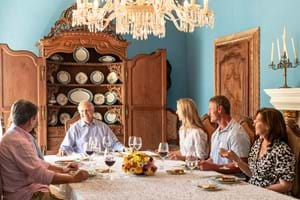 Meet Local Artist Victor Delfin in Lima
Visit the home of local artist Victor Delfin, known for his monumental El Beso sculpture at his workshop in the city's trendy Barranco district.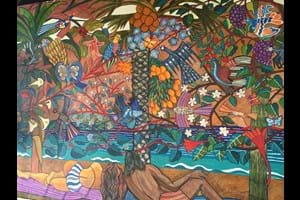 Meet Quechua Scholar and Community leader Nilda Callanaupa Alvarez
Join a MAKE TRAVEL MATTER® Experience as you meet Nilda Callañaupa Alvarez, a Quechua scholar, director of the Center for Traditional Textiles of Cusco, and a recipient of a TreadRight Foundation grant. Learn about her mission to preserve traditional weaving techniques and how she has succeeded in bringing weaving once more to the forefront of her community.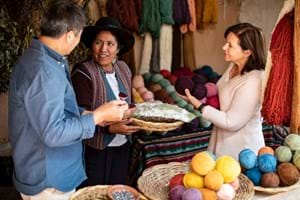 Visit Amantani Island
Join a MAKE TRAVEL MATTER® Experience a you as you meet a local family on Amantani Island. Home to about 4,000 inhabitants, you'll discover how the traditions and language of the Inca culture are being kept alive on this remote location not commonly visited by tourists.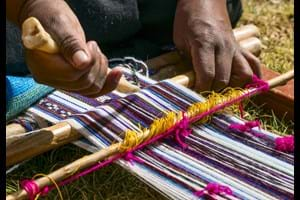 Meet Alfredo Geovanese
Meet Alfredo Genovese at his Filetado workshop, recognized by UNESCO as an Intangible Cultural Heritage. Learn about this traditional artwork that can be found throughout the city decorating trucks, murals, and signs.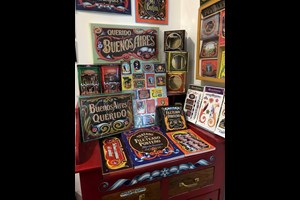 Bossa Nova Tour
Meet Local Expert Cecelo, a local guitarist, music aficionado, and studio owner from Ipanema. Join him on a walking tour of Ipanema, the birthplace of Bossa Nova in the 1950s. Enjoy the sounds and sights of the place that inspired this new genre of samba music. After your tour, head back to your hotel where Cecelo will play you some Bossa Nova classics over a caipirinha cocktail.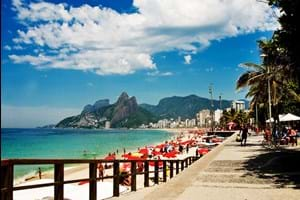 Package Price:
Start from USD 13,997 per person
Click HERE to view the dates & prices