Highlights:
See the Best Argentina, Brazil & Chile Have to Offer on a Grand 12-Day Guided Tour
See the sights of Santiago, enjoy wine tasting in Casablanca Valley and get up close with Eva Peron's famous balcony in Buenos Aires—all on this immersive tour of South America. Step out with a Local Expert in Brazil for a stunning walk past the misty rainbows and thundering gravity of Iguassu Falls—with panoramic views of San Martin Island. In Rio de Janeiro, explore the iconic Copacabana Beach before recharging with a lavish Highlight Lunch at Confeitaria Colombo—the prestigious coffee shop and café dating back to 1894. Across the border in Argentina, Buenos Aires beckons with a once in a lifetime choice to join South America's Gaucho cowboys for a horseback ride through the rugged wilderness or a guided sojourn around the Estancia, to learn about cattle-raising and life on the ranch.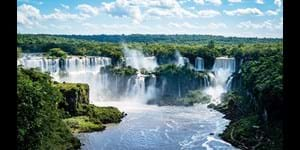 Meet Alfredo Geovanese
Meet Alfredo Genovese at his Filetado workshop, recognized by UNESCO as an Intangible Cultural Heritage. Learn about this traditional artwork that can be found throughout the city decorating trucks, murals, and signs.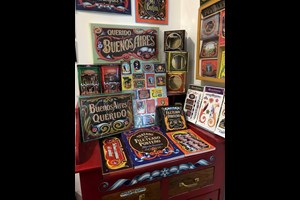 Bossa Nova Tour
Meet Local Expert Cecelo, a local guitarist, music aficionado, and studio owner from Ipanema. Join him on a walking tour of Ipanema, the birthplace of Bossa Nova in the 1950s. Enjoy the sounds and sights of the place that inspired this new genre of samba music. After your tour, head back to your hotel where Cecelo will play you some Bossa Nova classics over a caipirinha cocktail.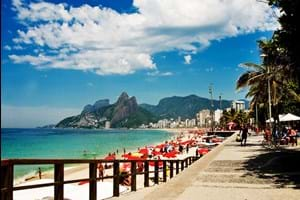 Package Price:
Start from USD 8,838 per person
Click HERE to view the dates & prices