Highlights:
Experience the Authentic Wild West During a 9-Day Guided Tour in the U.S.
Experience the rugged and wild West during this 9-Day tour. Start in Salt Lake City, and then head to Jackson & the Grand Tetons. The adventure continues to Yellowstone National Park where you will walk beside the rainbow-hued hot springs and watch Old Faithful spew water more than 120 feet into the air. In Cody, see a firearms collection at the Buffalo Bill Center. Travel to Devils Tower, a butte of igneous rock jutting from the craggy Black Hills mountains. Here, you will also join a Local Expert for a Deadwood tour, where you'll learn about the Western legends Wild Bill Hickok and Calamity Jane. Then head to Mount Rushmore National Memorial, where the visages of Presidents Washington, Jefferson, Lincoln and Roosevelt are carved into the mountainside. And ascend 563 feet to the top of Crazy Horse Memorial, named for the Lakota warrior, and stand face-to-face with the world's largest mountain carving.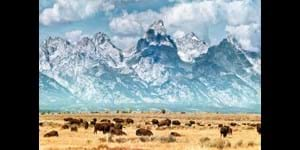 Visit Crazy Horse Memorial in the Black Hills
Visit Crazy Horse Memorial, which is dedicated to protecting and preserving the culture, tradition and living heritage of the North American Indians. A special Insight Experience awaits as you are taken up to stand face-to-face with this impressive sculpture. Measuring 641 feet (195 metres) long and 563 feet (172 metres) high, the piece takes the record as the world's largest mountain carving.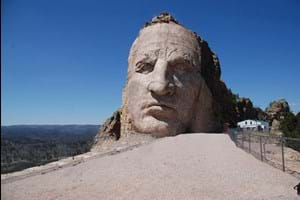 Package Price:
Start from USD 3,862 per person
Click HERE to view the dates & prices