Highlights:
From Pharaohs to Pyramids: See the Best of Egypt During a 9-Day Cruise & Tour
Embrace the very best of Egypt on this 9-day tour. In Luxor, walk through an avenue of ram-like sphinxes at Karnak, a complex of ancient temples, churches and pylons, and enjoy the Luxor museum, where you can see two royal mummies. Travel by luxury coach to the Valley of the Kings, where the infamous pharaoh Tutankhamun is buried. Along the Nile, board a felucca — a wooden boat with billowing sails — with a local sailor, who teach you about traditional sailing practices. In Cairo, meet an Egyptologist at the Egyptian Museum to see treasures recovered from pharaohs' tombs, and ascend to the Citadel for sweeping views of the city below. And behold the incredible Pyramids of Giza from inside, as an Egyptologist takes you past the Sphinx to the center of a pyramid so that you can see its cavernous wonders.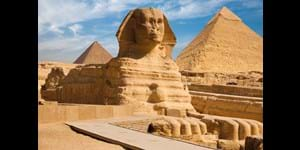 Meet the Members of VeryNile in Cairo
Cruise to Qursaya Island by high speed boat and meet the members of VeryNile, the first large scale initiative to clean the Nile. The project supports residents with low income, most of them being fishermen and their family, through employment opportunities such as collecting, sorting, compacting, and creating products out of collected recyclables. Through their cleaning, and prevention campaign, the ensures the preservation of the local biodiversity. This experience advances UN Sustainable Development Goal 10: Reduced Inequalities and 14: Life Below Water. Alternatively, choose to explore Cairo Citadel and see the Great Alabaster Mosque.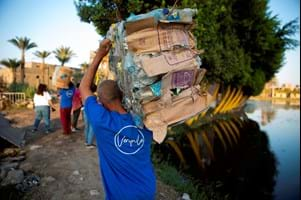 Luxor Sun Bread Tasting with a Local Family
Enjoy listening to stories of village life from local residents, when you visit a family home for a tasting of authentic Egyptian sun bread.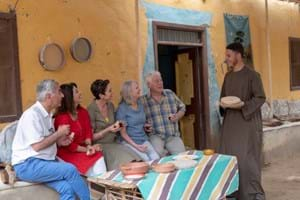 Package Price:
Start from USD 3,125 per person
Click HERE to view the dates & prices