Highlights:
Desert Delights: 10-Day Guided Tour of Morocco's Markets, Mosques & Cuisine
Discover the spectacular sites of Morocco on this 10-day guided tour. Explore Morocco's largest mosque in Casablanca and indulge in a feast of aromatic tagines and exotic fruits inside the ancient palace in Fes. Then take time to watch the enticing art of belly dancing. Be awed by the rugged red mountains of Dades Valley, then sip wild-herb tea alongside local nomads. Before you reach Marrakesh, walk around one of Morocco's most impressive kasbahs at the gate of the Saraha, an earthen clay fortress and UNESCO World Heritage Site. And of course, you won't leave Morocco without seeing the snake charmers, storytellers and acrobats in Marrakesh's markets and souks, where you can buy anything from a cashmere scarf to a woven rug.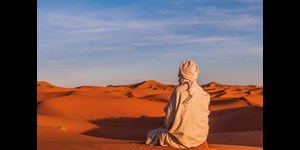 Support Local Youth on a Guided Bike Tour in Marrakesh
Discover the beauty of Marrakesh on a guided bike tour—organised by a company that empowers local youth by promoting education, employment and financial opportunities. This experience advances UN Sustainable Development Goal 1: No Poverty. The organisation provides employment opportunities to young people in an area suffering from youth poverty. The organisation provides professional training opportunities for the youth to build a career as well as educational activities for the children of the area. This experience also advances UN Sustainable Development Goal 4: Quality Education. Alternatively, visit the intricately decorated Palais Bahia, intended to be the greatest palace of its time.
Meet the locals for Berber Tea in Dades Valley
Stop at a traditional Nomad house and meet the locals as you sip Berber tea.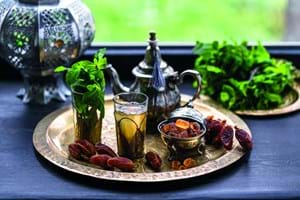 Package Price:
Start from USD 2,895 per person
Click HERE to view the dates & prices