Highlights:
Walk In the Footsteps of British Legends During a 12-Day Guided Tour of Scotland & England
Follow in the footsteps of historical figures and literary giants on a 12-day guided tour of Scotland and England. In Edinburgh be dazzled by the jewels of Scottish royalty and join a Local Expert as you explore the best the city has to offer. Dine with Sir Ludovic, a Scottish Baronet, on his 10,000-acre coastal home - Ardgowan Castle. He'll tell you about the castle's history and surrounding area as you enjoy traditional tea and scones. Cruise the English Lake District, and visit William Shakespeare's birthplace in Stratford-Upon-Avon. Plus, marvel at Stonehenge's monoliths and indulge in a home-hosted meal at York's Thrisk Hall, an 18th-century town house renovated by English architect John Carr.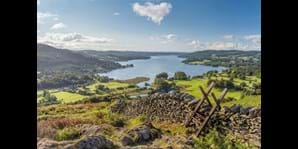 Visit Ardgowan Estate for a Private Tour and Afternoon Tea
Join Sir Ludovic for a tour of his family home, Ardgowan Estate, and savour a traditional Scottish tea made from local ingredients. Hear more about centuries of history onthe beautiful grounds during the Make Travel Matter experience. Your visit helps support the estate, helping keep Scottish history alive.
The Estate educates its visitors and the local rural community about their sustainability initiatives, reducing food waste and sourcing all ingredients locally to support the local economy. Ardgowan Estate invests in renewable projects including a wood bio mass boiler, a gas plant and wind turbines, to create a greener, more sustainable future.
Ardgowan Estate advances UN Sustainable Development Goal 12: Responsible Consumption & Production and UN Sustainable Development Goal 7: Affordable and clean energy.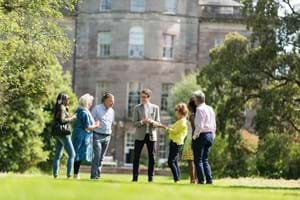 Lincoln Cafe Visit
In Lincoln visit a local café fighting against poverty, for delicious tea and cakes.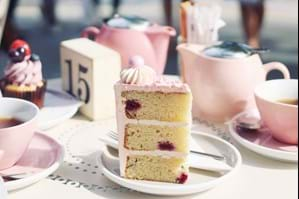 Visit the Roman Baths
Visit the incredibly well-preserved Roman Baths. Discover 2000 years of history and learn how this hub of culture is pioneering new educational investments to benefit the community. Its school educational programme actively supports local schools and students to learn about the cultural heritage of the region.
The Roman Baths experience advances UN Sustainable Development Goal 4: Quality Education.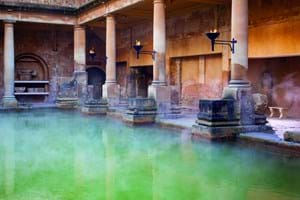 Package Price:
Start from USD 3,850 per person
Click HERE to view the dates & prices