Highlights:
See the Most Stunning Scenery of the U.S. and Canada During a 2-Week Guided Tour
This two-week guided tour traverses the most majestic terrain of Canada before dipping into the U.S. Start in Vancouver, where the famous totem poles in the lush Stanley Park are worth of a photo — or 10. Cruise across the serene, mirror-like waters of Maligne Lake, watching as the reflection of the Canadian Rockies wave in the vessel's wake. Enjoy a private guided tour of Glacier Skywalk, a glass walkway above the Sunwapta Valley, where you will see waterfalls and wildlife. Explore the rugged wonder of Banff National Park on a helicopter or gondola ride. In Washington, visit the award-winning winery Cave B Estate and indulge in an artisanal lunch paired with its finest wines. And look for flying fish at Seattle's Pike Place Market, where fishmongers at the world-famous farmers market are apt to toss fresh filets from stand to stand.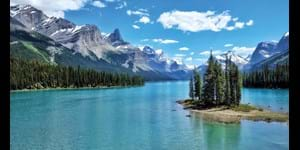 Experience an After-Hours, Private Tour of the Glacier Skywalk
Venture out onto the amazing Glacier Skywalk where you will be treated to an after-hours hours, private guided tour of a cliff-edged glass-floored walkway.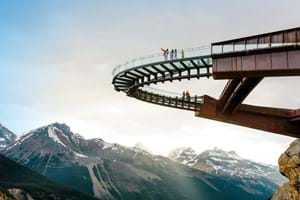 Special Before-Hours Tour of Athabasca Glacier
Join your Local Expert on a special before-hours glacier tour, when all visitors are gone. Venture out onto the Athabasca Glacier in a massive Ice Explorer. Then, join your guide for a warm beverage as you stroll atop the ice.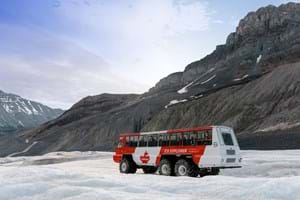 Package Price:
Start from USD 6,313 per person
Click HERE to view the dates & prices